*Please do not order without calling us first @ 240-447-6974 to make sure we have your size available!
Select a Dumpster
30 yard dumpster - Approximate Dimensions 8'W x 17.5'L x 5'10"D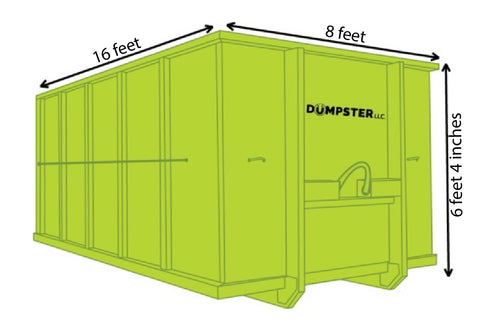 $629.00
42878985076897
20 Yard Dumpster - Approximate Dimensions: 8'W x12'L x 5'9"D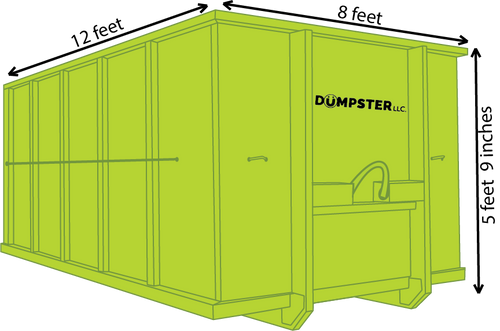 $459.00
35084597592225
15 yard dumpster - Approximate Dimensions: 7'W x 12'L x 5'D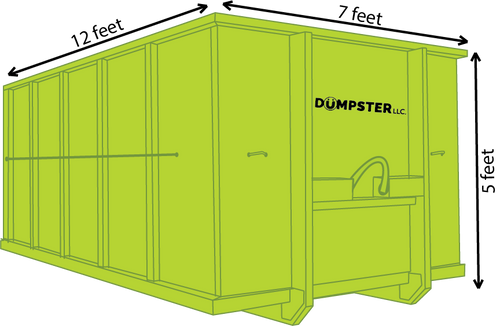 $379.00
35084597624993
12 yard dumpster - Approximate Dimensions: 6'5"W x12'L x 4'4"D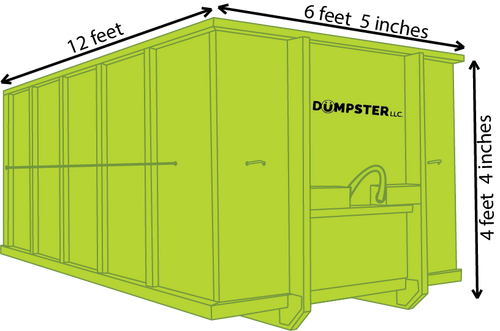 $329.00
35084597657761
9 yard dumpster - Approximate Dimensions: 6'5"W x12'L x 3'4"D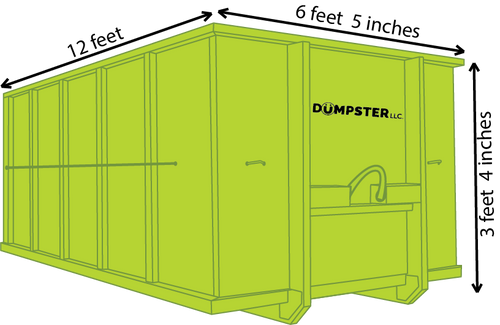 $279.00
35084597690529
6 yard dumpster - Approximate Dimensions: 5'w x10'L x40"D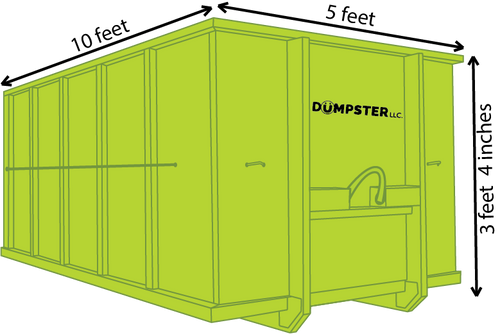 $229.00
35084597723297
5 yard CRD concrete rock and dirt - Approximate Dimensions: 7'W x12'L x 2'D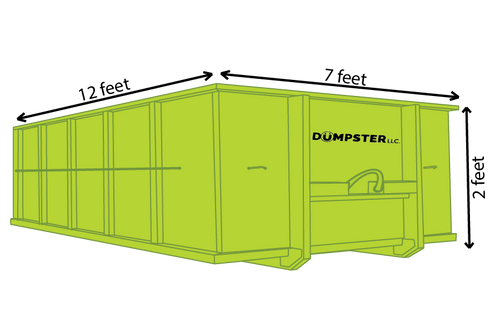 $280.00
35084597756065
Read This
TERMS & CONDITIONS
By ordering a dumpster with us, you acknowledge that you have read and understand the terms and conditions of your service type. Please review the dumpster rental terms and conditions below to see the details associated with your specific service.
Terms & Conditions
Dumpster Rental Terms & Conditions of Services
Any and all weight overages are billed at .05 cents per lb. Prices may vary and are subject to change.
Prices below do not include fuel surcharges.
If you are loading any of the following materials, DIRT, BRICK, CONCRETE, ASPHALT, STONE, SLATE, or GRAVEL, you must use a 5-yard dumpster.
Terms and Conditions for Dumpster Rentals
Driveways and Parking Areas: Customer warrants that any access/location for equipment is sufficient to bear the weight of all equipment and vehicles required to perform the service. Contractor shall not be responsible for any damage to pavement or accompanying sub-surface or any route reasonably necessary to perform the services herein contracted. In addition, to perform the services herein, shall not be responsible for any damage to lawns, fences or shrubbery. Customer assumes all liabilities for damage to pavement or roads, lawns, fences, mailboxes, and shrubbery.
Waste Material – Customer represents and warrants that the materials placed in the equipment shall be "waste material" as defined herein and shall contain no other substances. No hazardous materials & waste. Price includes (1) delivery, (1) pick up and (1) disposal. 6 yard dumpsters include 1,000 lbs., 9 yard dumpsters include 2,000 lbs., 12 yard dumpsters include 3,000 lbs., 15 yard dumpsters include 4,000 lbs., 20 yard dumpsters include 5,000 lbs., and 5 yard CRD dumpsters. Other charges may apply for weight overages and other charges may apply for can top offs. Min $50.00 charge for loads needing manipulation, i.e. do not load above this line. $50.00 for any cancellations done on same day of deliveries. Any change of location is $50.00 fee (after original drop). $50.00 trip charge for unserviceable conditions (not ready for pick-up, no room for drop off, container blocked / can't pick up). The dumpster rental is for 7 days. Extra time is billed at $10.00 per day.
IMPORTANT:
Any fines due to overweight of this container will be paid for by the customer who leased the box from the hauler. Customer is liable for any and all damages to container, while the container is leased to them. By paying for our services and entering your information in our contact forms, you hereby agree to the terms and conditions of this contract and terms and conditions of our services.
Governing Law
This Agreement shall be interpreted, constructed and enforced in accordance with the laws of the State of Maryland. All parties hereby irrevocably consent that in the event litigation is filed to enforce the terms of this Agreement, such litigation shall be instituted only in the District or Circuit Courts for Washington County, Maryland, as determined by the amount in dispute. The customer hereby consents to personal jurisdiction of said Courts. The parties hereto waive their right to a trial by jury.
Entire Agreement
This Agreement sets forth the entire understanding and agreement of the parties with respect to the subject matter hereof and supersedes all other agreements, written or oral, between the parties relating to the service.
Severability
If any part of this Agreement is legally declared invalid or unenforceable, all other parts of this Agreement are still valid and enforceable. Such invalidity or non-enforceability will not invalidate or render unenforceable any other portion of this Agreement.
Payment and Billing
Customer hereby agrees to pay all costs and expenses for the collection of unpaid amounts including without limitation, attorney fees in an amount equal to fifteen percent (15%) of the balance due, but in no case less than Seven Hundred Fifty Dollars ($750.00) Court costs and other costs allowed by the law; provided, however, that the amount of attorney's fees collected shall not exceed the attorney's fees actually incurred.
Indemnity Provision
Customer shall defend, indemnify and hold harmless Dumpster, LLC, Owner, and their respective employees, agents, directors and officers against all claims, costs, expenses, including but not limited to attorneys' fees, losses and damages caused by, arising out of or resulting from the performance of the Work, provided that any such claim, cost, loss or damage: (i) is attributed to bodily injury, sickness, disease or death, or injury to, or loss of use or destruction of tangible property (other than the Work itself), and (ii) is caused in whole or in part by any negligent act or omission of Customer, any sub-contractor, any Supplier, any person or organization directly or indirectly employed by any of them or anyone for whose acts any of them may be liable, regardless of whether or not it is caused in part by any negligence or omission of a person or entity indemnified hereunder. The obligations of indemnification contained herein shall exclude only those matters in which the claim arises out of the sole negligence of the Customer, or any of their respective agents, employees, or servants.
Check here to Agree and Continue